Instagram direct posting on Outfy!
Great news, what you've been waiting for is here. What?
You can now post to Instagram via Outfy directly. Just like you post to FB, Pinterest, Twitter, etc., manually and automatically.
Promote your store more efficiently on Instagram. No more waiting for annoying notifications or using third party apps. Just reconnect your Instagram to Outfy now and start insta-posting directly today.
How? Just follow the below steps :
1. Set up your Instagram Business Profile
You will be able to post directly to Instagram only with a Business Profile. Not to worry, it will only take a minute to convert your current profile. Here is the visual guidance with simple instructions from Facebook - https://www.facebook.com/business/help/502981923235522
Bonus: Switching to an Instagram Business Profile gives you access to valuable information, such as detailed post analytics and the ability to add more details (like email and phone number) to allow your followers to further connect with you. Instagram highly recommends to use Business profiles to market your business and increase brand awareness through engagement.
2. Connect your Facebook page with Instagram account
This is a crucial step you won't like to miss. Please make sure your Instagram account is connected to your Facebook page. If it is not, here are the steps to do it - https://www.facebook.com/business/help/898752960195806
NOTE: You should be an owner/admin of the Facebook Page which is linked to the Instagram Business Profile to enable direct publishing through this method
3. Connect your Instagram Business account to Outfy
Once you've converted your profile:
a) Login to your Outfy account.
b) Navigate to the "Networks" page.
c) Click on "Instagram" tab and add your account.
d) Continue with authorising your account.
e) Make sure you give access to all your Facebook pages and Instagram accounts when asked for.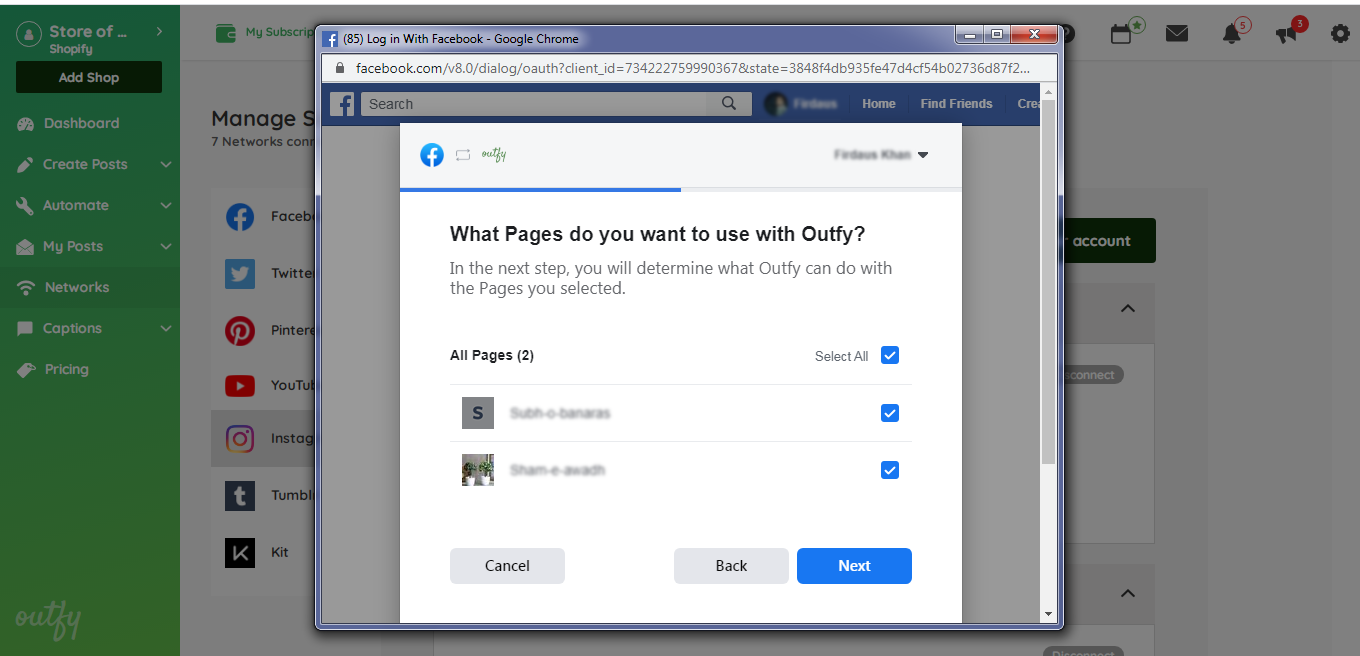 That's it! Now start posting on Instagram manually or put your postings on automation through SmartQ and Autopilot